Drawing Near
Posted on October 22, 2007 in Photos Santiago Fire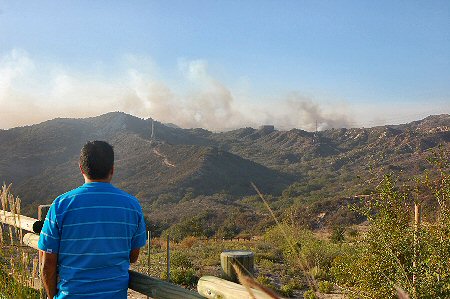 The line of smoke coming through Borrego Canyon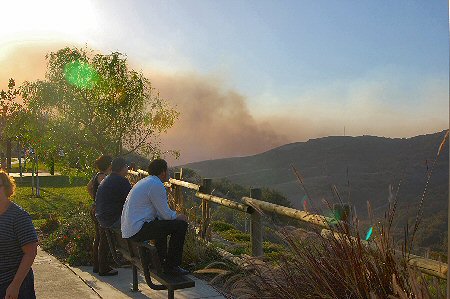 Local tourists check out the conflagration eating up Foothill Ranch. Wind is blowing from left to right.
The last picture I took before heading back home. Something is going up. And look at all that tinder.
Portola Hills is on voluntary alert — which means everyone has put on their t-shirts and shorts, grabbed a beer and the dog, and walked down to Concourse Park to watch the smoke coming in.
Just got a call that I've been waiting for weeks — "You know, I'd really like to talk to you but we have this fire about 3/4 miles away and we're packing the cars…."